Saildoor® is a new concept of industrial closure, unique in its kind for attitude and performance.
High-speed fold-up door
A high-speed fold-up door conceived, designed and built to measure for the closure of big industrial openings. Wind resistance, reliability and maintenance ease characterize Saildoor® as a unique product in the world scene.
Saildoor® closure boasts the highest class of wind resistance, that is class 5 of the UNI EN 12424 standard, and it has been certified according to UNI EN 12444 Ch. 7.1, which certifies the resistance of the whole structure. The materials with which it is made tolerate temperature changes and atmospheric agents, making Saildoor® suitable for the most difficult contexts.
The particular structure allows a simple and quick maintenance thanks to the placement on the ground of the mechanical components.
Saildoor® ranks among the most sensitive solutions to the environmental impact. This is made possible by low energy consumption and with a high opening / closing speed guaranteeing significant savings in terms of air conditioning.
Technical specifications
Pillars
shaped galvanised steel beams on which slide-patented rollers/bogie. Covering case in press-curved plate in galvanised steel, RAL on demand.
Crossbeam
not mechanised with the only purpose of supporting the cloth.
Motors
two independent motors placed on the floor to facilitate the maintenance, each one positioned beside the pillar
Features
very high wind resistance – class 5 of the UNI EN 12424 Norm
high opening /closing speed
easy maintenance with ground operations
resistance to thermal jumps and atmospheric agents
small overall dimensions
small shipment volumes
rapid installation
manual operation in case of black-out
patented system
Curtain
self-extinguished PVC class II, 670 gr/sq. m or 900gr/sq. m, stiffened with steel cables joined to the pillars through patented rollers/bogies.
Windows
windows or visibility stripes
Optional
Pneumatic or oleo-dynamic for ATEX zones
Soundproofing cloth
Reverso system
Anti-intrusion cloth
Automatic opening
Technical details
Opening/closing speed: 0,4 m/s
Resistance to curtain tears: 3000 N/5cm
Doors according UNI EN 13241 standard
Resistance to pressure difference class 5 according to EN 12424 standard tested according UNI EN 12444 CH. 7.1: complete door test
Power supply
Nominal installation tension: 400V / 3+T
Frequency: 50 Hz
Motor power proportioned to the door dimension
Gearmotors placed on the floor
Security Systems
The patented mechanical fall arrest system avoids the cloth fall in case the transmission chain breaks (T) through intervention of the security chain (S).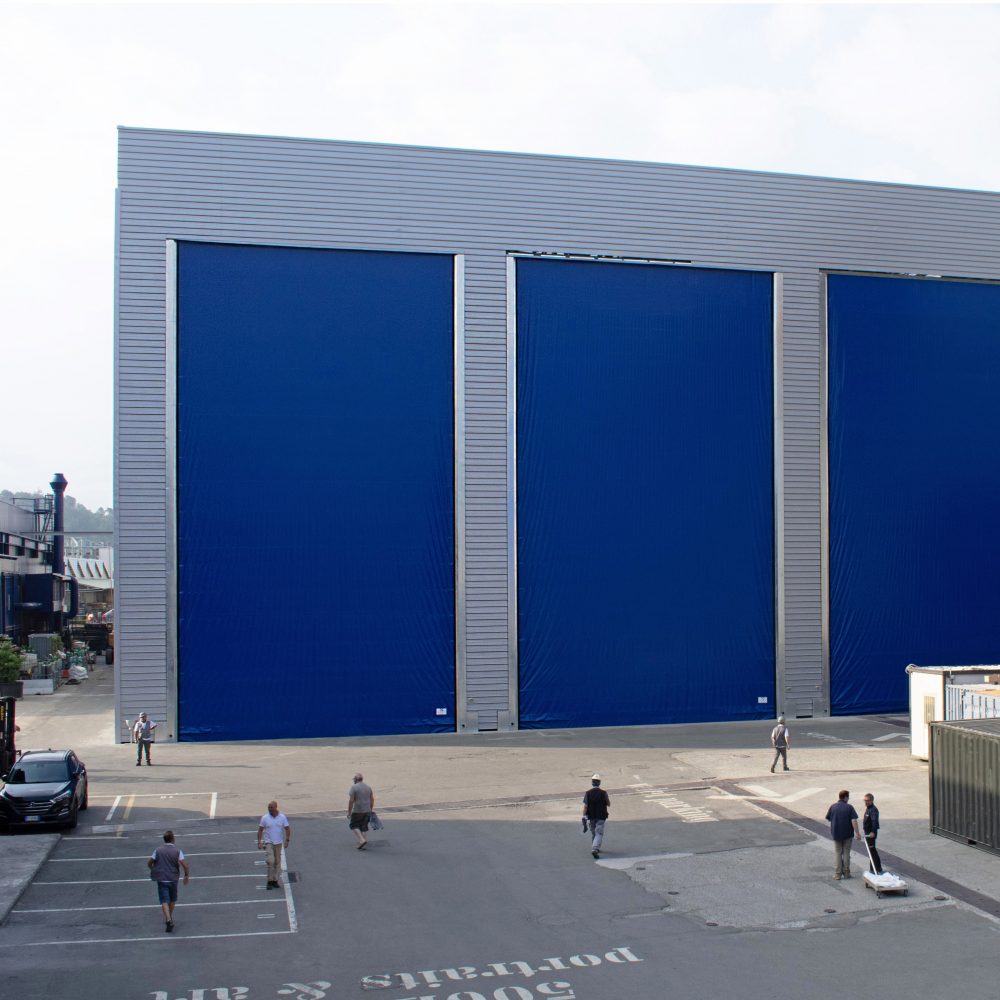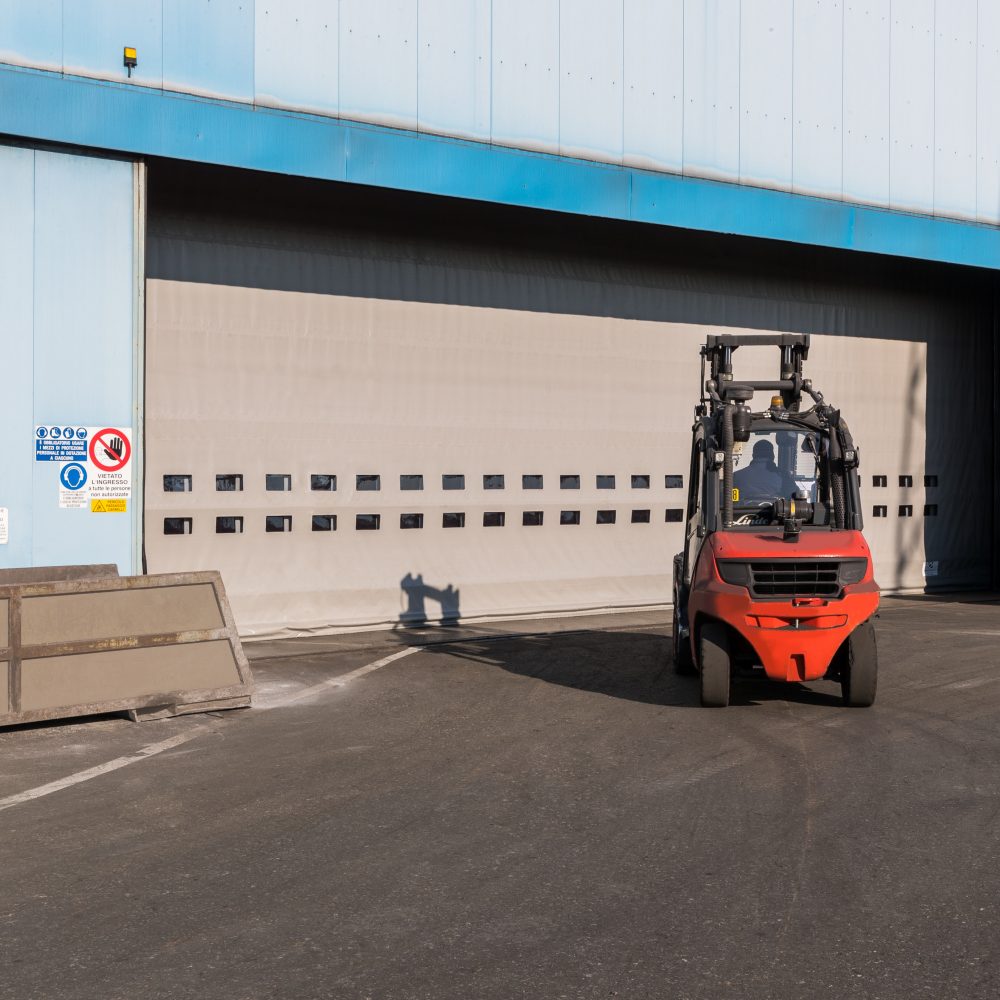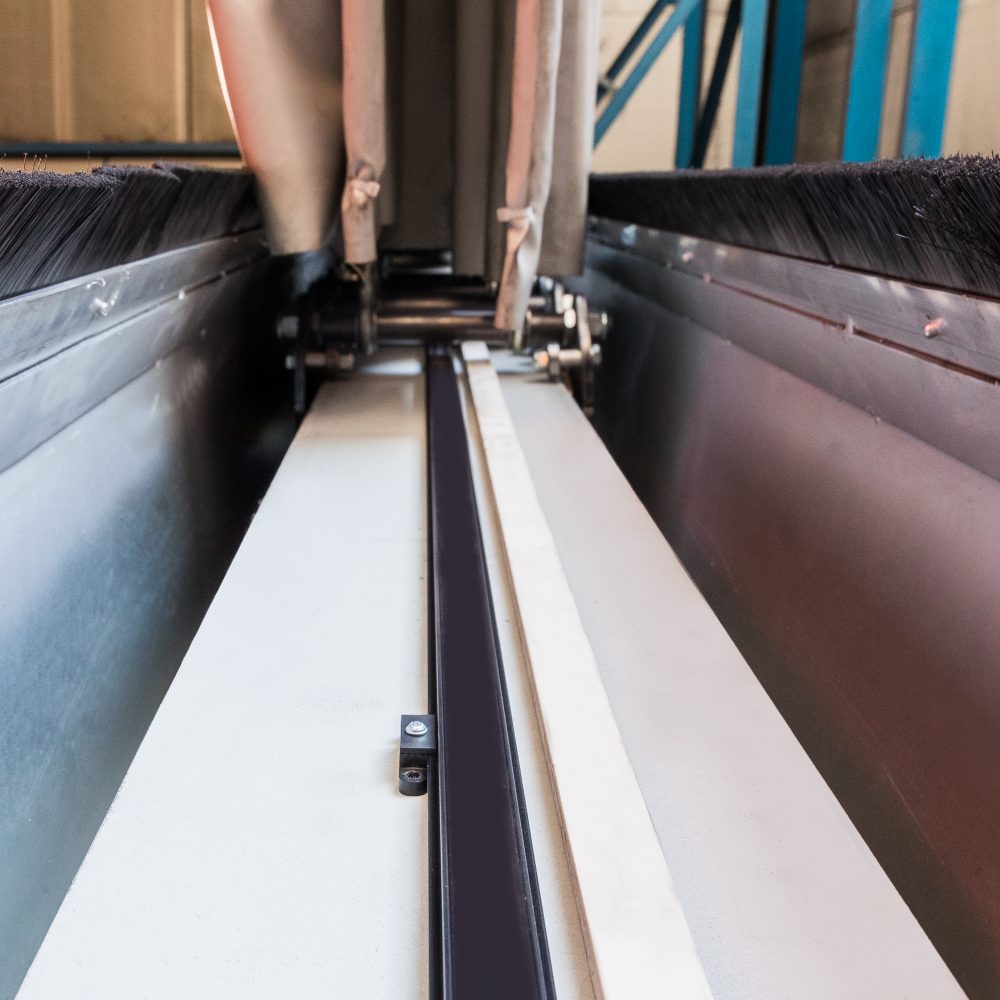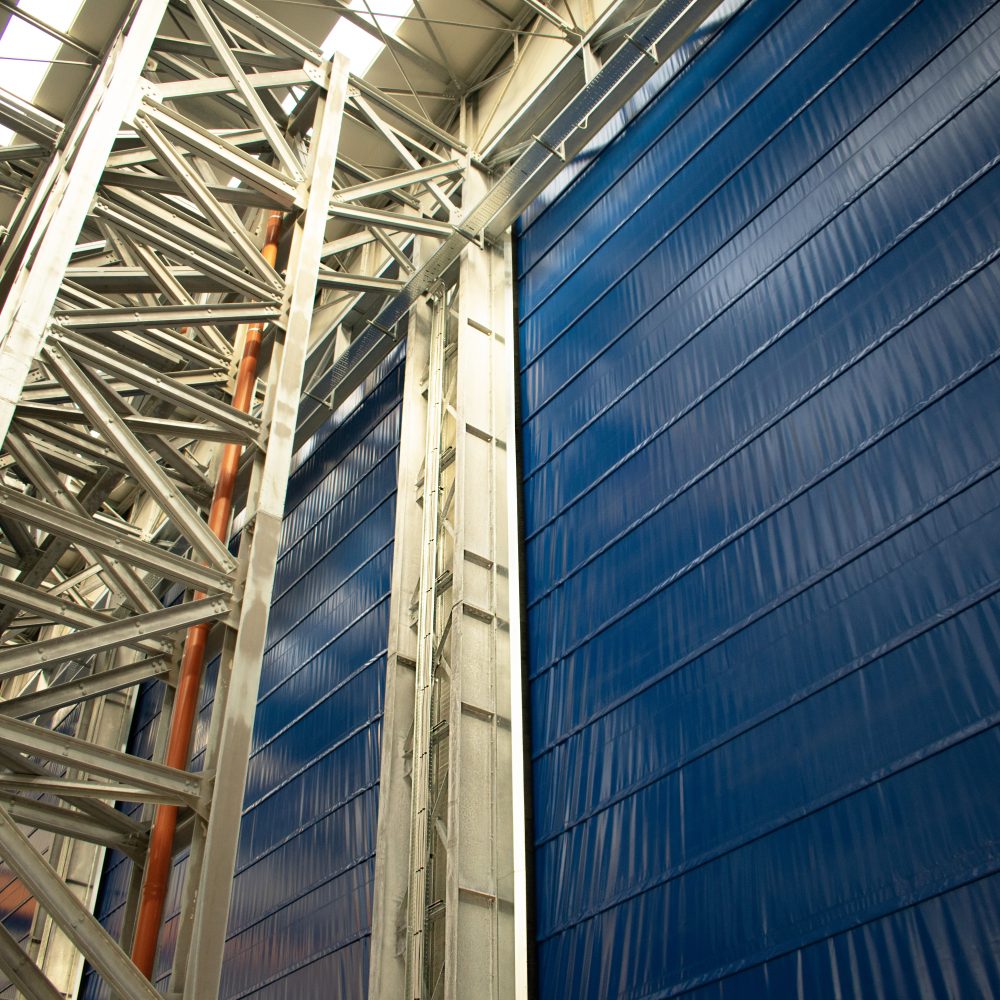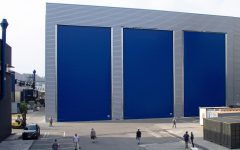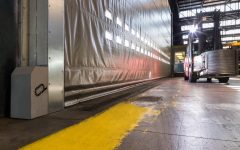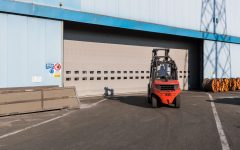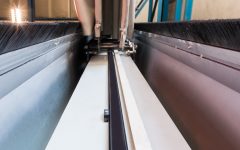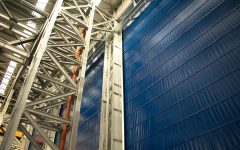 Field of application
Saildoor® is perfect for all places that require a large-scale door, such as big industrial buildings, shipyards or airports.
The innovative Saildoor® technology also allows the conception of several special versions, for example for the Atex zones.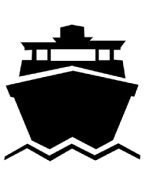 nautical /

aerospace /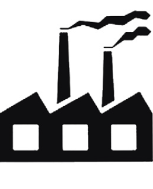 industrial /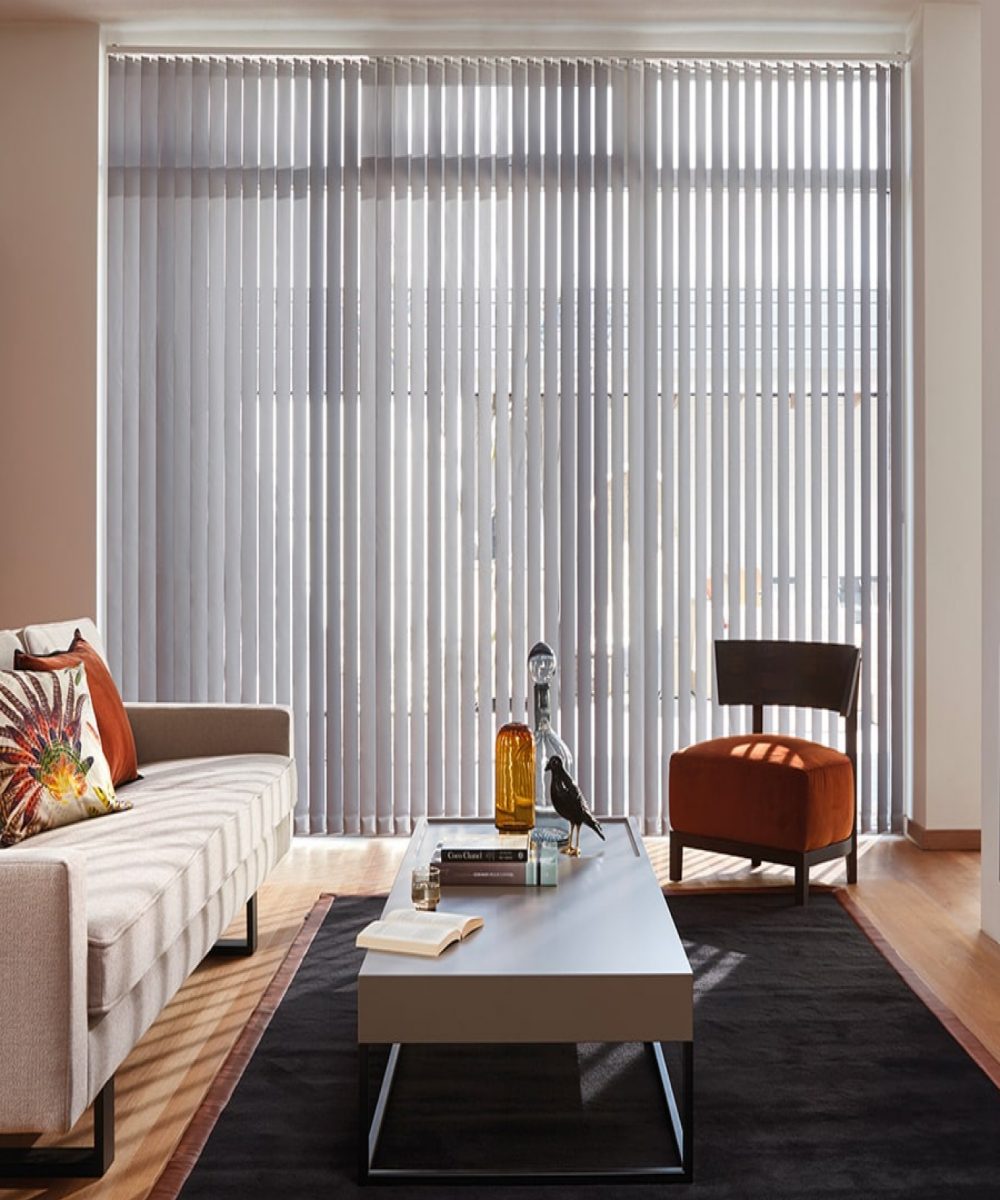 About us
Apostoli Daniele deals with conception and realization of industrial closures and covers, with the purpose to protect the structures in which they are installed, optimizing the performances of light, air, heat and comfort. Since 1959, Apostoli Daniele has been offering to customers a wide selection of products in order to complete private, public and industrial spaces.
Born with the production of venetian blinds, today it also offers a wide choice of curtains and home coordinates, technical blinds, awnings and sectional garage doors.
In Montirone plant, production processes are developed according to rigorous standards that allow to achieve very high-quality results, customised on clients' requests, who receive made-to-measure products, with a very high technological content and controlled with the utmost precision.